The German passport, which grants its bearers a considerable lot of freedom and mobility, is regarded as one of the strongest in the world. The German passport is now tied with those of Denmark, Finland, Italy, and Luxembourg for fourth place in the world in terms of travel freedom, according to the Henley Passport Index.
Germany's membership in the European Union is one of the key factors contributing to the strength of the German passport. German nationals have the freedom to live, work, and travel anywhere in the EU, which consists of 27 other nations. This implies that holders of German passports can visit and reside visa-free in nations like France, Spain, and Italy.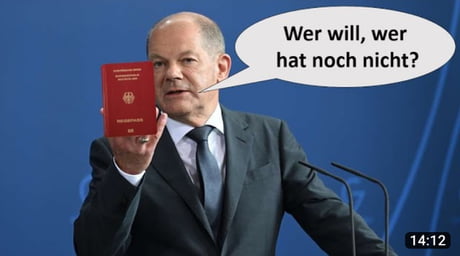 German passport holders enjoy visa-free travel to more than 180 nations globally in addition to freedom of movement within the EU. Popular vacation spots including Canada, Japan, Australia, and New Zealand are included in this. As a result, German nationals do not need a visa or a visa upon arrival to enter a large number of countries.
German nationals also have access to a variety of other advantages, including the freedom to study and work abroad as well as the opportunity to get the same healthcare and social security benefits as locals when traveling or relocating there.
The holders also benefit from a high degree of political stability and security, which attracts a lot of expats and tourists. Expats living in Germany for a certain amount of time may also be able to get the German passport without giving up their own if the new law is passed.
In conclusion, the German passport is regarded as one of the strongest in the world and grants its bearers a great degree of freedom and mobility in addition to numerous other advantages. The German passport is a useful asset for anybody looking to travel or relocate abroad, providing visa-free entry to more than 180 countries as well as the freedom to live and work anywhere in the EU.