Moving to a new house can be stressful and difficult, particularly when doing so within Germany. Germany is a large, diverse country with several cities, towns, and regions. To ensure a seamless and stress-free shift, it is crucial to select the correct moving company.
In Germany, there are many different kinds of moving services available. A full-service moving company, which can handle everything from packing and loading to transporting and unloading, is one of the most popular solutions. These businesses frequently use qualified packers and movers, and they can offer a variety of extra services including storage and insurance.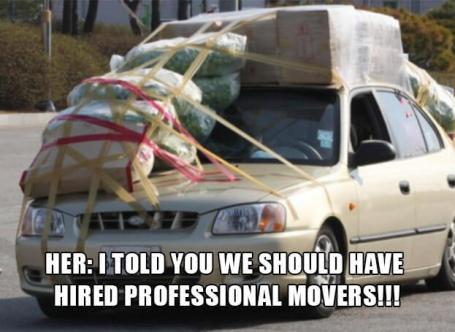 A self-service moving company, which offers a rental truck or van for you to pack and carry your possessions yourself, is another choice for relocating in Germany. Although this choice usually costs less, it does take more time and work on your side. Bike movers and automobile movers are excellent choices for anyone moving inside a city or a local region. They are a less expensive alternative to a full-service moving company and can assist you in relocating less stuff.
If you are moving to a new place in Berlin, you might already be stressed about finding an Anmeldung appointment at the Bürgeramt. We can help you with that:
It's crucial to take your budget into account when picking a moving service, as well as the size and complexity of your relocation. A full-service moving company might be your best option if you have a lot of possessions; however, if you only need to move a few things, a self-service alternative, bike movers, or vehicle movers might be a better option.
To make sure you are getting the best pricing and service, it is also crucial to study and compare several moving services. You can learn about a company's reputation and the caliber of its service by asking friends and family for suggestions or by reading online reviews. Websites like Umzugspreisvergleich.de can help with comparing different services and prices.
In conclusion, moving to a new house in Germany can be a complicated and difficult process, but it can also be a smooth and stress-free move with the help of the proper moving agency. There are several options available to meet your needs and budget, including self-service moving options, full-service moving firms, and bike or auto movers. You can be sure that you choose the best moving service for your relocation by doing some research and comparing several moving services.