Studying abroad is a dream for many students around the world. Germany is a popular destination for international students due to its world-class education system, diverse culture, and affordable living costs. However, it can still be expensive to study in Germany, especially for international students who may have to pay higher tuition fees. In this blog post, we will share some tips on how to study in Germany on a budget.
Research Scholarships and Grants
Many universities in Germany offer scholarships and grants to international students. It is important to do your research and find out what kind of scholarships are available and what their requirements are. You can find information about scholarships on the university website or by contacting the International Office. Additionally, you can also look for external scholarships from organizations or foundations that support international students.
Choose Affordable Accommodation
One of the biggest expenses for students in Germany is accommodation. However, there are affordable options available such as student dormitories, shared apartments, or homestays. You can find information about accommodation options on the university website or through online portals such as WG-Gesucht or Studenten-WG. It is important to book your accommodation early to secure a spot and avoid higher prices.
Use Public Transportation
Public transportation in Germany is efficient and affordable. Many cities have discounted student tickets or semester tickets that allow unlimited travel within the city. You can save money by using public transportation instead of taxis or renting a car.
If you are a new student in Germany and do not speak fluent German yet, we can help you navigate the German bureaucracy. You can book a bilingual helper to accompany you to appointments or to make phone calls requiring German for you.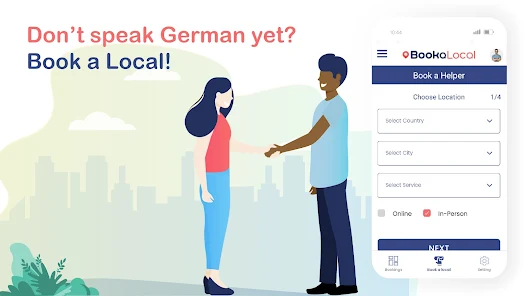 Cook Your Own Meals
Eating out in Germany can be expensive, especially in big cities. However, you can save money by cooking your own meals. Many universities have shared kitchens for students to use, and there are also affordable supermarkets such as Aldi or Lidl. Cooking your own meals is also a great way to experience German culture and try new recipes.
Take Advantage of Student Discounts
Many museums, theaters, and cultural events in Germany offer student discounts. It is important to always carry your student ID with you and ask for discounts when purchasing tickets. Additionally, many restaurants and cafes offer student discounts or special menus for students.
Studying in Germany can be a life-changing experience for international students. By following these tips, you can save money and make the most of your time in Germany. It is important to plan ahead and budget wisely to ensure a successful and enjoyable study abroad experience.