New Year's Eve, or Silvester in Germany, is a time for celebration and reflection, and there are do in Germany on many activities that you can enjoy to ring in the new year. Many people, locals and internationals, might make plan to visit other countries in Europe during these festive periods. But for those who plan to spend New Year in Germany, here are 10 ideas for things to New Year's Eve: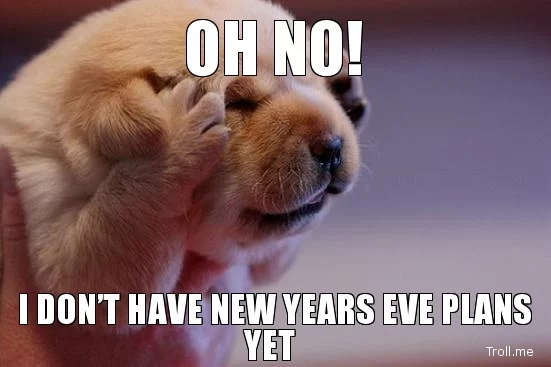 Go to a party or event
There are many cities in Germany where you can go to big New Year's Eve celebrations, including music festivals, fireworks displays, or balls. These can be a great way to celebrate with others and enjoy music, food, and drinks. Check out your local clubs as most probably all of them have special events with special DJs on this day. You might want to book your tickets in advance just to be safe.
Watch the fireworks
Fireworks are a popular way to celebrate the new year in Germany, and many cities and towns set off spectacular displays at midnight. You can find a good spot to watch the fireworks and count down to the new year with a crowd. Plan your night accordingly if you do not want to miss such a spectacular moment.
Go to a restaurant or bar
One of the activities to do on New Year's eve in Germany is a simple dinner with your friends or loved ones. Many restaurants and bars in Germany offer special New Year's Eve menus and events, such as live music, champagne toasts, or DJs.
Take a walk or go for a hike
If you prefer a more low-key celebration, you might consider going for a walk or a hike to take in the sights and sounds of the new year. You can either stay at home and watch the fireworks from afar, or just go out for some fresh air and peace.
Have fun with friends or family
New Year's Eve is an excellent opportunity to spend quality time with them, and you may want to host a get together at your place or at a friend's. You can play games, watch movies, or simply spend time together chatting and catching up.
Go to a concert or show
Many cities in Germany host concerts or shows on New Year's Eve, and you can find a wide range of entertainment options, from classical music to rock concerts to theater performances.
Take a trip
If you're looking for an alternative way to celebrate New Year's Eve, why not take a trip somewhere else? You can find a comfortable place to stay and relax for the night or explore the city.
Go skiing or snowboard­ing
If you're in a region with snow during winter, you may want to hit the slopes on New Year's Eve. You can take advantage of special deals at German winter sports resorts during the holidays.
Go to a spa or wellness center
If you want to relax and unwind on New Year's Eve, you might consider going to a spa or wellness center. Many facilities offer special packages or deals for the holiday, and you can enjoy a massage, sauna, or other treatments to help you start the new year feeling refreshed and rejuvenated.
Have a movie night
If you prefer to stay home on New Year's Eve, you might consider having a movie night. You can curl up with a blanket, some popcorn, and your favorite films and spend the evening relaxing and enjoying some quality time with your loved ones.
Have an appointment in January that requires German and you're not fluent yet? Don`t ruin your holidays with stress! Book a local to attend the appointment for you and celebrate New Year with no worries!